Jobling Planning +Environment Ltd
Belfast 028 9590 4942 | Larne 028 2844 0206
Student Accommodation
Purpose Management Student Accommodation at Library/ Kent Street, Belfast
Client: Slaney Developments/ Car Park Services Ltd
JPE was instructed by Slaney Developments to assist with a Planning Application for the erection of an 11 storey building for use as purpose managed student accommodation with associated basement level parking and internal atrium landscaped area.
This is a landmark planning case in Northern Ireland, which was subject to a Planning Appeal and Judicial Review and will have ramifications for planning decision makers moving forward.  
JPE Planning was initially instructed to assist with the Pre-Application Community Consultation process, but following the refusal of the application JPE Planning represented the client at the Planning Committee Meeting and was subsequently appointed to  undertake a planning appeal against Belfast City Council.  This appeal was successful and planning permission was allowed.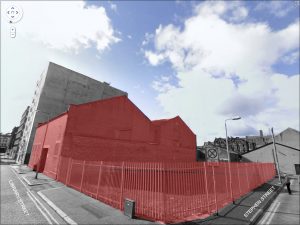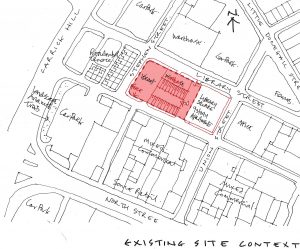 Belfast City Council then challenged the Planning Appeals Commission's decision by way of Judicial Review. In acting for the Notice Party to this case JPE Planning was heavily involved as Expert Witness. The Judicial Review by Belfast City Council failed and the Planning Appeals Decision to allow the development stands.   Mr Justice McCloskey issued Judgment on Friday 23 February 2018.  This decision will have important ramifications for all planning decisions and in particular on the interpretation of Section 59 of the Planning (Northern Ireland) Act 2011 with regards to the admissibility of new information at appeals, the consideration of matters raised at Planning Committee and and generally how  Councils  come to decisions on planning applications.
JPE Planning was the appointed planning consultant for a second case on this site to secure permission for a 10 storey residential apartment scheme, which was also initially refused by Belfast City Council and subsequently  successfully overturned at Appeal.