Jobling Planning +Environment Ltd
Belfast 028 9590 4942 | Larne 028 2844 0206
CorrodyRoad
** THIS CONSULTATION HAS NOW CLOSED**
THE FOLLOWING CONTENT REMAINS FOR INFORMATION ONLY
Proposed Residential Development on lands at Corrody Road, Derry
Welcome
Welcome to the Online Community Consultation by OMAC Ltd (Ground Contract Services Ltd) in respect of a proposed residential development on lands at and to the rear of 120 Corrody Road in Derry~ Londonderry.
The purpose of this Online Consultation process is to engage with the local community about the proposed scheme for a new residential development.   We hope this will help provide the local community with an understanding of the proposed scheme and we are hoping to hear some feedback, which in turn will  help to inform the design process.
Please take some time to browse the information on display and provide us with your thoughts via the Feedback Form further below.
ABOUT THE PROPOSAL
The Site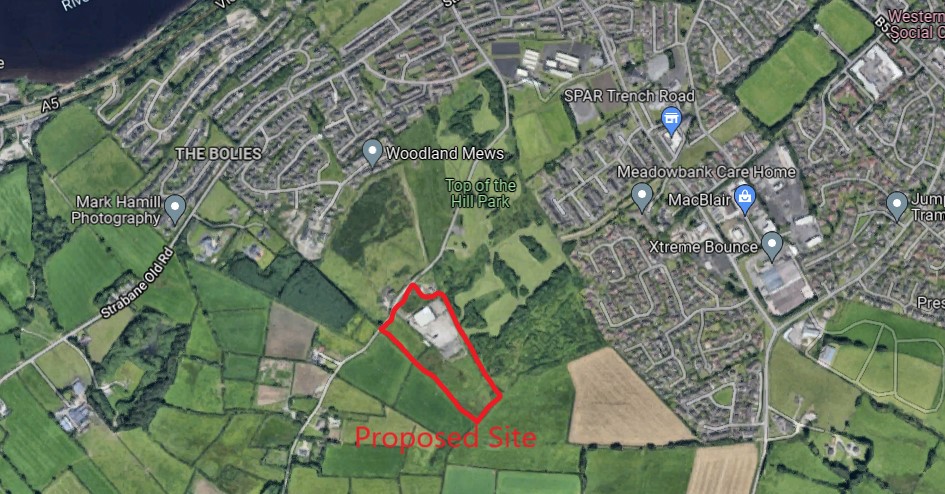 The site is located at 120 Corrody Road and comprises existing industrial units and brownfield lands, as illustrated in the image above.   
The site sits on the south western edge of the Derry City and sits adjacent to the Top of the Hill Park to the  east.  Beyond this there are residential neighbourhoods leading towards Trench Road.  To the west and north west are dispersed dwellings and the lands to the south and south west extend into open countryside.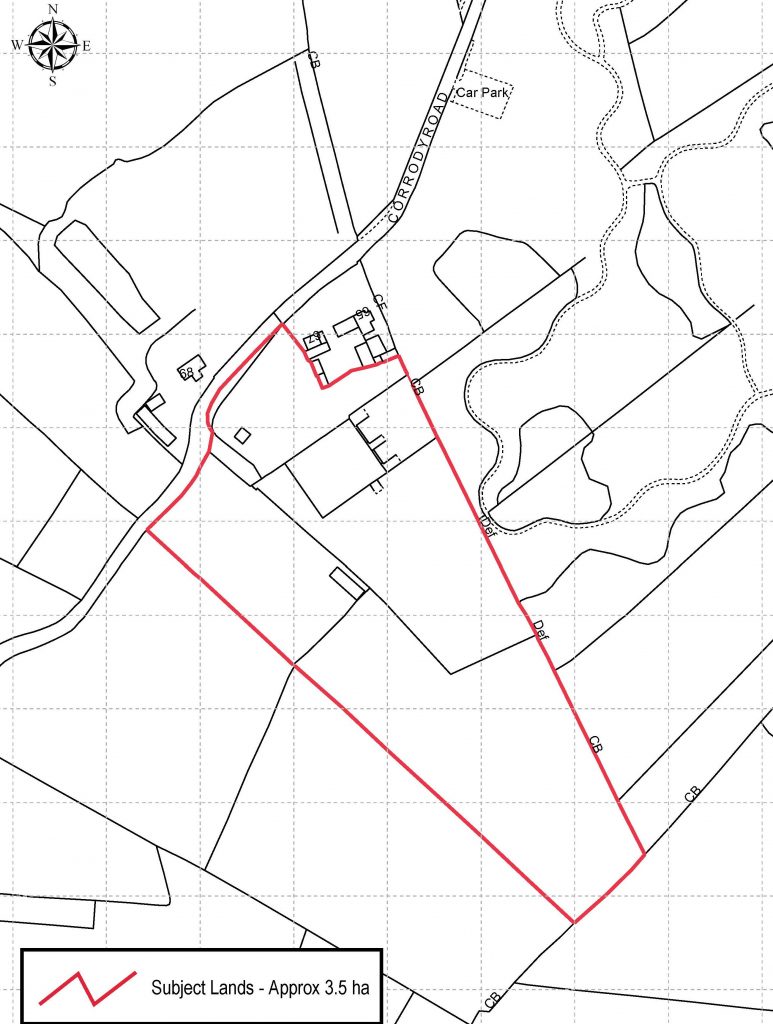 The site extends to some 3.5hecatres as outlined in red in the image above.
What's Proposed
The proposed scheme is described as;
Proposed residential development, involving demolition of existing buildings and provision of new housing with open space and associated works
The image below provides a view of the proposed layout: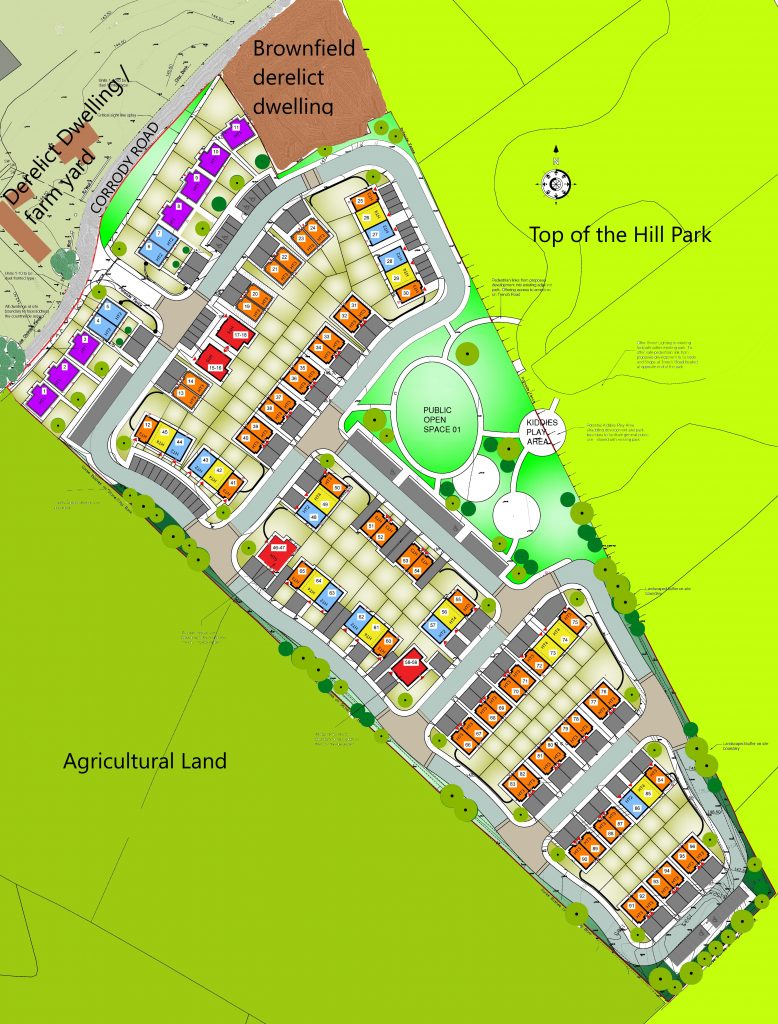 The proposed Layout can be viewed:
Link to plans removed as this consultation is now closed 
The proposal seeks to outline planning application for residential development on this largely brownfield site. There is a high level of housing stress in this area and this proposal seeks to meet the needs of the local community by providing a range of family homes in this part of the City.
The proposal will include around 100 -120 units  and shall include a mix of private and / or affordable housing. There will be a balanced range of semi-detached, townhomes, apartments, and accessible-living bungalows to provide a mix of 1-, 2- & 3-bedroom homes to meet the housing need mix in this area.
The scheme proposes to connect into the Top of the Hill Park and will also include additional landscaping, open space and a play park to provide a quality environment for these new family homes. The new development seeks to provide an enhancement of the existing neighbourhood y and address the demand for housing in this part of the city.
** THIS CONSULTATION HAS NOW CLOSED**
NO FURTHER FEEDBACK WILL BE RECIEVED